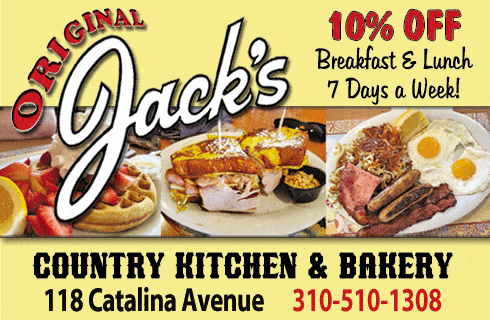 10% OFF Breakfast, Lunch, & Dinner
You can receive a 10% OFF for breakfast, lunch, and dinner at two of our partner restaurants (click here to view menus):
Original Antonio's Pizzeria & Deli
Original Jack's Country Kitchen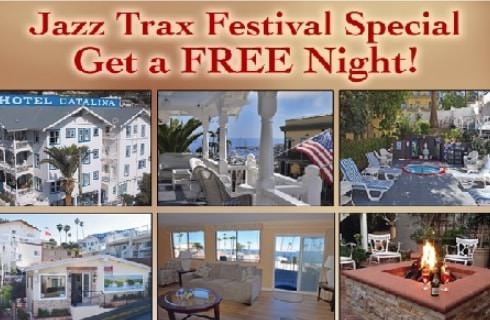 FREE night with our Fall Festival Special
You can afford to enjoy an extra day or two in paradise with our Fall Festival Special. With a paid 3-night reservation the weekends of the Catalina Art Festival and Catalina Island Film Festival held each September, and the JazzTrax Festival held the first 2 weekends in October, you can get Thursday or Monday night for FREE! you can also add on an additional night for just $99.